Problems with space in the bathroom? Find a solution with a shelf towel holder.
In the end, it is just a matter of space, and the shelves towel holders seem to be the right choice. 
In fact, nowadays, the houses are getting smaller and smaller and it is inevitable that the space in the bathroom is less and less. 
Among the thousands of ideas and the alternatives that characterize home accessories, sometimes we have to deal with the space available: not always, the renovation of a house or buy a new home, means find the space we would like to have.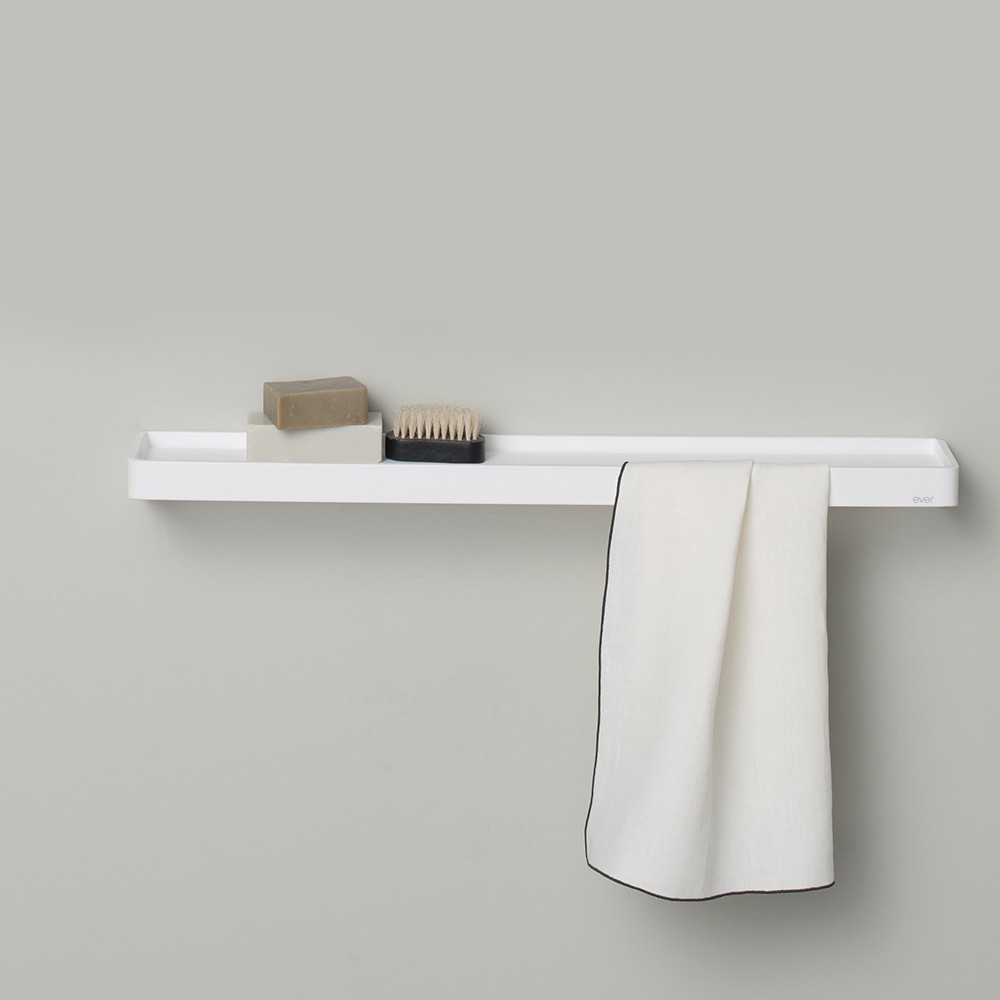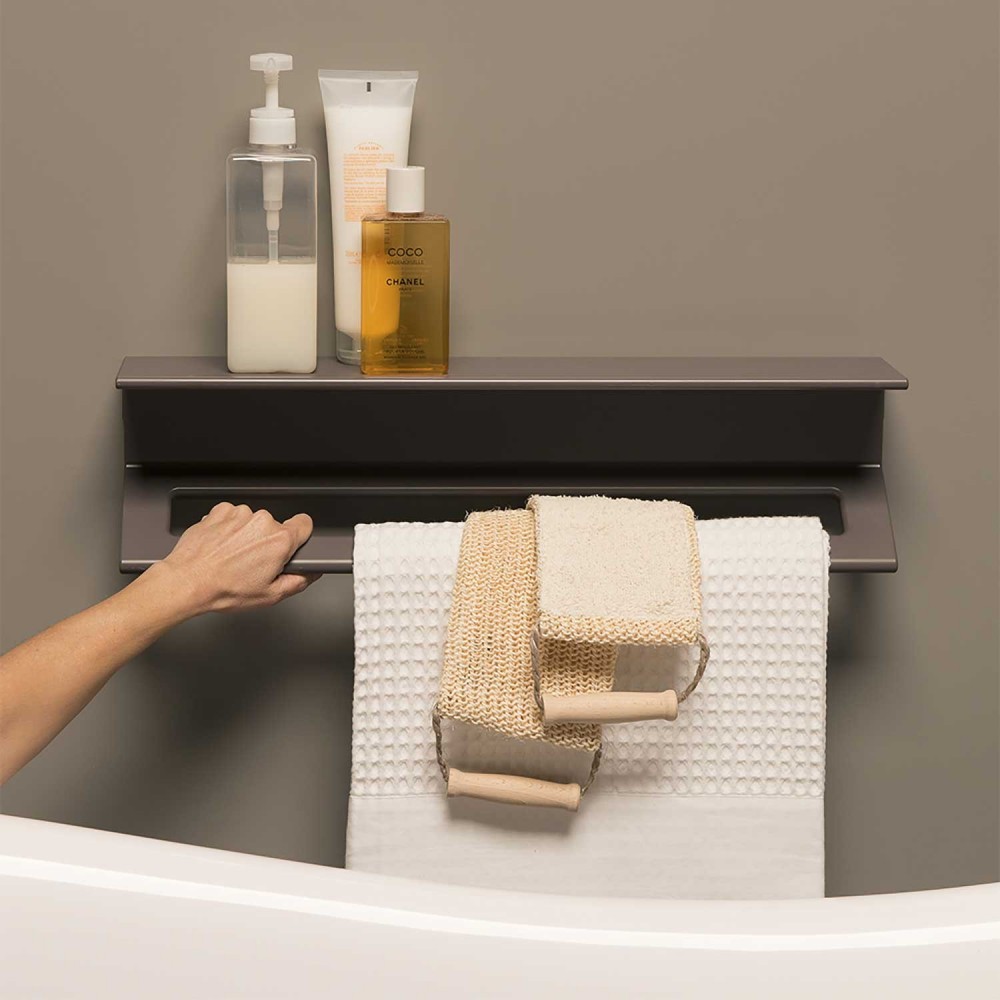 But what are multifunctional accessories? 
Multifunctionality indicates the possibility to use one accessory, one object, able to perform different functions. In this sense, the shelves towel holders help us to have the function of a shelf combined with the one of a design towel holder. The features of the shelves and towel holders EVER Life Design are a simple and easy design, the possibility to be installed in every style of bathroom, and different options for the finishes.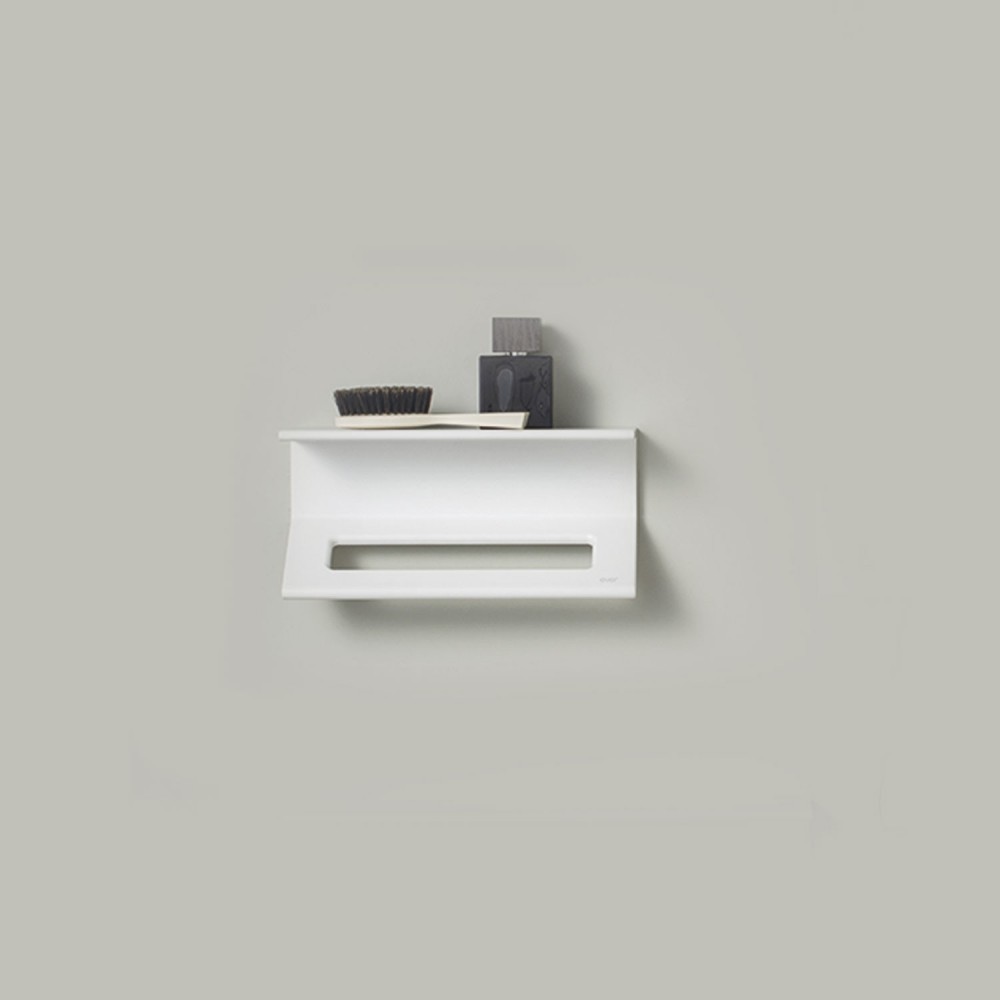 Let's discover  Brunt and Lissom by EVER Life Design 
Among its multifunctional accessories, EVER Life Design presents the shelves towel holders Brunt 
with a solid structure made of steel available in mat white and mat black, in the section special price available also in the mat purple grey color. To the shelves towel holders brunt it is possible to match a set of tumblers, in order to have a shelf with a useful toothbrush holder.  
Another model is the Lissom collection, a design colletion of shelves with lower towel holder. Available in mat black and mat white, mat purple grey and, this version, it is available also the version in anodized aluminium.
In conclusion
You can accessorize also a small bathroom: thanks to the right accessories such as the towel holders, you can create a design bathroom stylish and unique thanks to the use of functional accessories like shelves towel holders.